Rouen
Lombardie quarter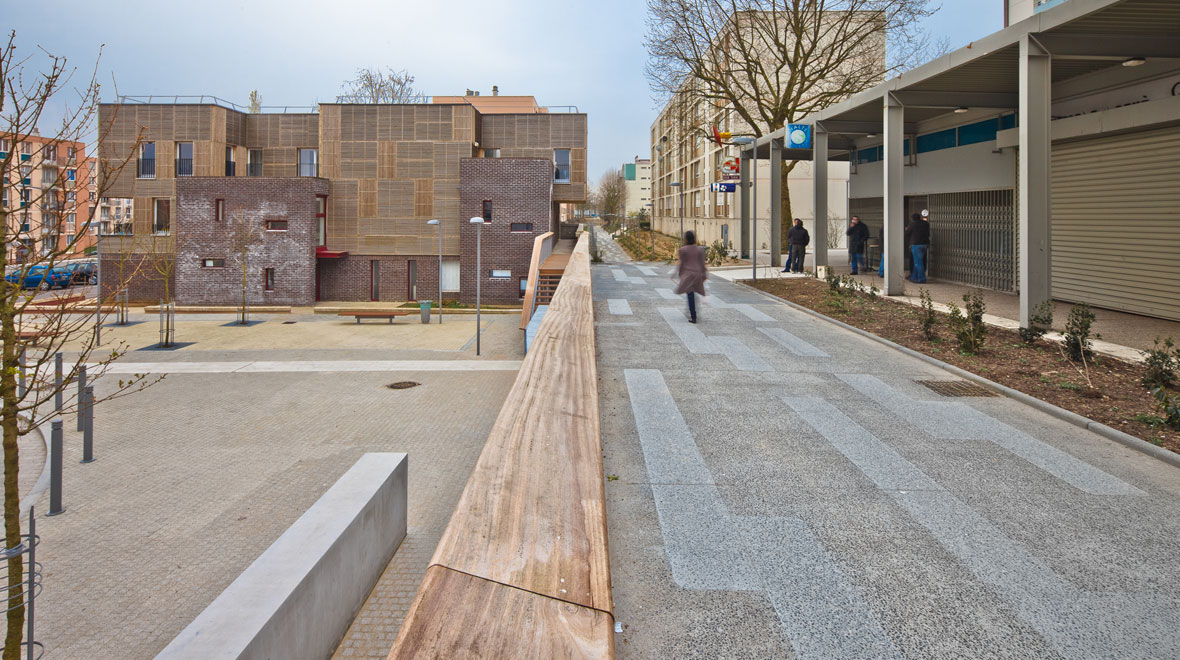 The Lombardie quarter, created in the 1960s, now forms one of the Rouen heights urban renovation projects. The evolution of urban practices and deterioration caused by time have given it a negative image. Nevertheless, the site's exceptional situation offers great landscape qualities even if it paradoxically contributes to its isolation.
The project for the development of the public spaces thus involves linking the urban, landscape and social dimensions, integrating an essential consultation process with the inhabitants and the different management services of the city: in practice, building a new road that will make it more accessible, changing the dimensions of the streets, reorganising the parking provision, creating new squares of different sizes and playgrounds…
The approach consisted not only of giving the spaces a hierarchy, but also of making good use of the place's specificity. Work on the topography was fundamental: in revealing the geography of the site, it gives back a foundation to the buildings and finely anchors the project's new structures in the ground; the vegetation, storm water collection, exposure to the sun and the wind are key elements in the design of the spaces. As for the work with the inhabitants, it revealed the history of the life of the quarter in order to integrate current practices and bring a new dynamism to the heart of the quarter.
PROJECT MANAGEMENT OF THE PUBLIC SPACES
Master plan 2009 / Completion 2014

Contracting authority
Rouen city council
Project manager
Florence Mercier Paysagiste mandated landscape architect, Egis Aménagement roads and utilities
Budget
€8.6m
Surface area
20 ha